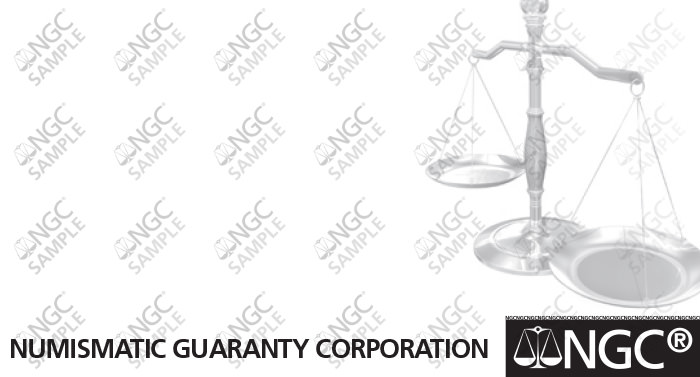 This label was used only with the NGC Retro Holder, which was offered from time-to-time.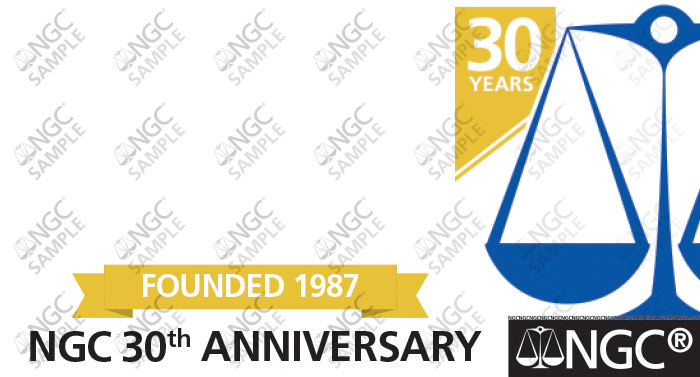 NGC 30th Anniversary
#802
Eligible Coins:
Available for all US and world modern coins that can be encapsulated in a standard size holder (45mm in diameter or less).

Label available only for submissions received on or before December 31, 2017.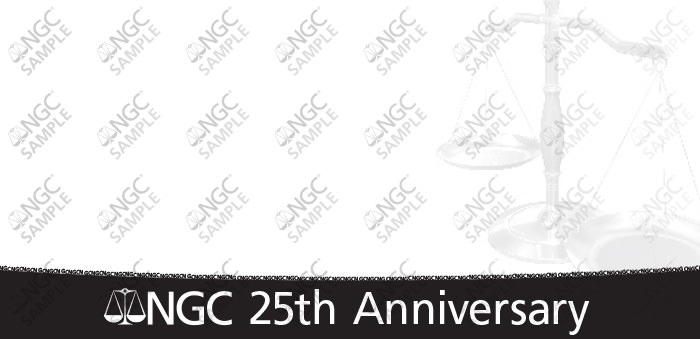 This label was used for the NGC Retro Holder program to celebrate NGC's 25th Anniversary.
Add Coin
Join NGC for free to add coins, track your collection and participate in the NGC Registry. Learn more >