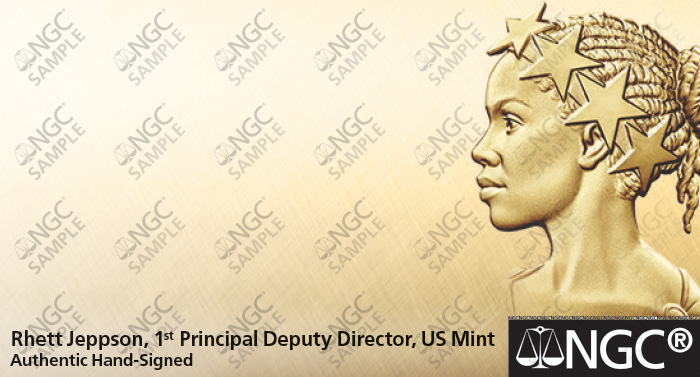 Rhett Jeppson Gold Liberty
#836
Individually hand-signed by Rhett Jeppson, these labels are encapsulated with the 2017 American Liberty US Mint 225th Anniversary Gold $100 and 2018 American Liberty $10 Gold. Jeppson laid the groundwork for the production and release of this coin.
Available from Select Retailers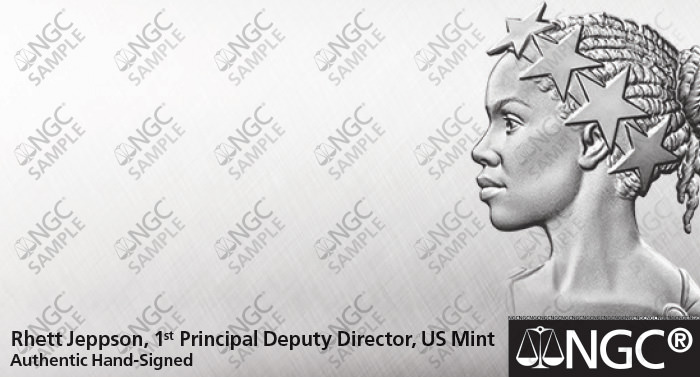 Rhett Jeppson Silver Liberty
#837
Eligible Coins:
2017 American Liberty 225th Anniversary Silver Four-Medal Set
Available from Select Retailers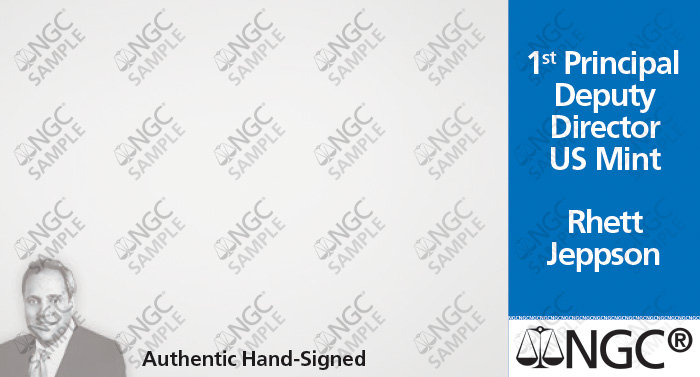 A bold blue label with an authentic signature from Rhett Jeppson.
Available from Select Retailers
Add Coin
Join NGC for free to add coins, track your collection and participate in the NGC Registry. Learn more >
The NGC Registry is not endorsed by or associated with PCGS or CAC. PCGS is a registered trademark of Collectors Universe, Inc. CAC is a trademark of Certified Acceptance Corporation.