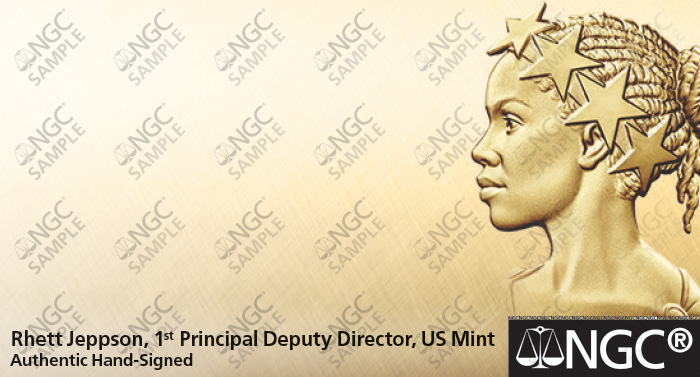 Rhett Jeppson Gold Liberty
#836
Individually hand-signed by Rhett Jeppson, these labels are encapsulated with the 2017 American Liberty US Mint 225th Anniversary Gold $100 and 2018 American Liberty $10 Gold. Jeppson laid the groundwork for the production and release of this coin.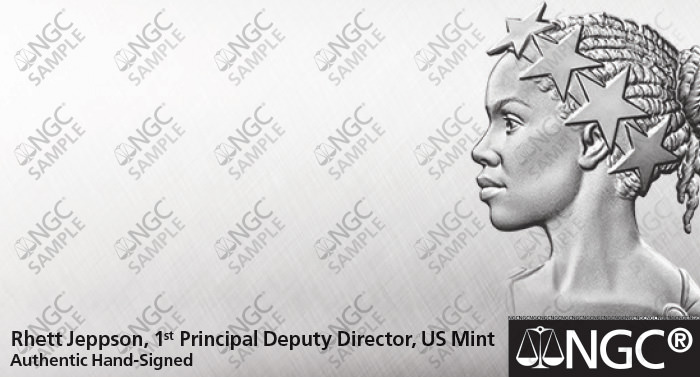 Rhett Jeppson Silver Liberty
#837
Eligible Coins:
2017 American Liberty 225th Anniversary Silver Four-Medal Set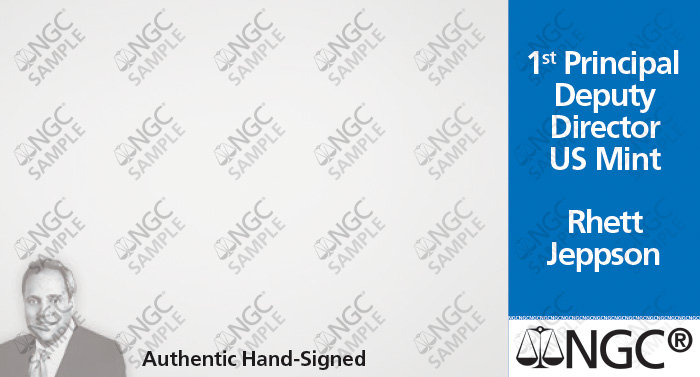 A bold blue label with an authentic signature from Rhett Jeppson.
Add Coin
Join NGC for free to add coins, track your collection and participate in the NGC Registry. Learn more >