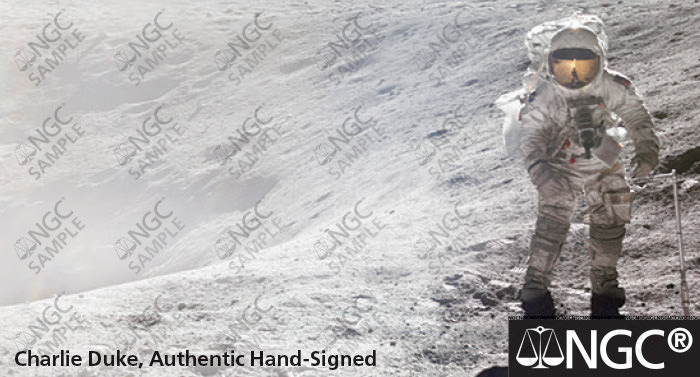 Also Available for Oversize Holder
(#939)
Individually hand-signed, this bold label features Duke on the moon's surface from the Apollo 16 mission.
Available from Select Retailers
Add Coin
Join NGC for free to add coins, track your collection and participate in the NGC Registry. Learn more >
The NGC Registry is not endorsed by or associated with PCGS or CAC. PCGS is a registered trademark of Collectors Universe, Inc. CAC is a trademark of Certified Acceptance Corporation.