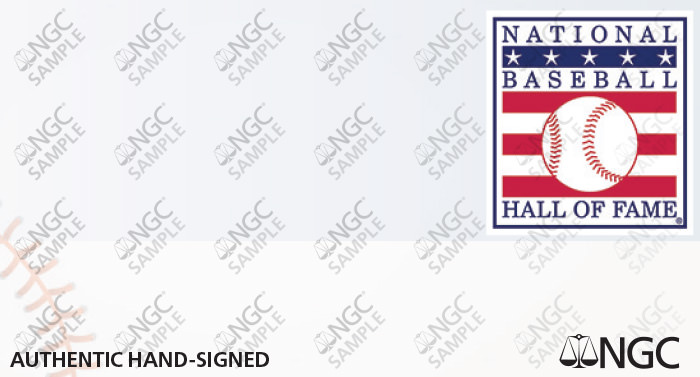 Baseball Hall of Fame - Cal Ripken, Jr.
#293
A limited number of labels featuring Cal Ripken Jr.'s authentic autograph and the National Baseball Hall of Fame logo licensed by NGC were encapsulated with 2014 National Baseball Hall of Fame commemorative coins. NGC also licensed Ripken's signature for authorized facsimile signature labels as noted on the label.
Available from Select Retailers
Add Coin
Join NGC for free to add coins, track your collection and participate in the NGC Registry. Learn more >
The NGC Registry is not endorsed by or associated with PCGS or CAC. PCGS is a registered trademark of Collectors Universe, Inc. CAC is a trademark of Certified Acceptance Corporation.